-30%
Spine Board | Back Pain Reliever
Benefits
#1 Rated Spine Board
Naturally Relieve Your Back Pain
Improve Posture
Results in just 10 minutes a day
Doctor and Chiropractor Recommended
In stock
Total orders: 320
Description
Spine Board | Back Pain Reliever
You can't put a price on good posture. Our Spine Board has been shown to relieve back pain and improve posture.
With similar back relief treatments costing around $50- $70 per session, it's a simple way to save time and money, with only 5-10 minutes per day.
A perfect solution for anyone looking for a long term back pain relief!
This Spine Board was specifically designed to be your own personal back stretching device that can be used from the comfort of your home, at any time, and for a very low price compared to expensive chiropractic sessions.
Spine Board that works both on the floor and over the backrest of your office chair to stretch your back as you work. It also suits for backrest of sofa, car seat, dining chair etc.
BENEFITS:
Relieve Lower Back Pain
Relieve Muscle Stiffness
Relieve Sciatic Nerve Pain
Results in 2 Weeks
Correct Your Posture
Spine Board | Back Pain Reliever
With only 5 to 10 minutes per day, our customers have manifested severe back pain relief after 2 weeks of proper use. This Spine Board uses stretching and acupuncture therapy to relieve all forms of back pain by decompressing the vertebrae and improving blood flow through the spine.
Anyone with back pain knows how much Physiotherapy, Chiropractic, and Massages can cost. This is why we have designed this Spine Board, the best cost-effective solution to heal Chronic Pain, Muscle stiffness, Sciatic pain from the comfort of your home.
RELIEVE BACK PAIN INSTANTLY
This Spine Board is a multi-level stretching device that allows you to stretch out your back, and relieve back pain in less than 10 minutes. The device combines stretching and acupuncture therapy to improve blood flow through the spine, allowing nutrients to flow in, which eventually leads to pain relief.
Using the power of gravity, this Spine Board restores the natural curvature of the back, reverses years of damage and eliminates chronic back pain in just 10 minutes a day!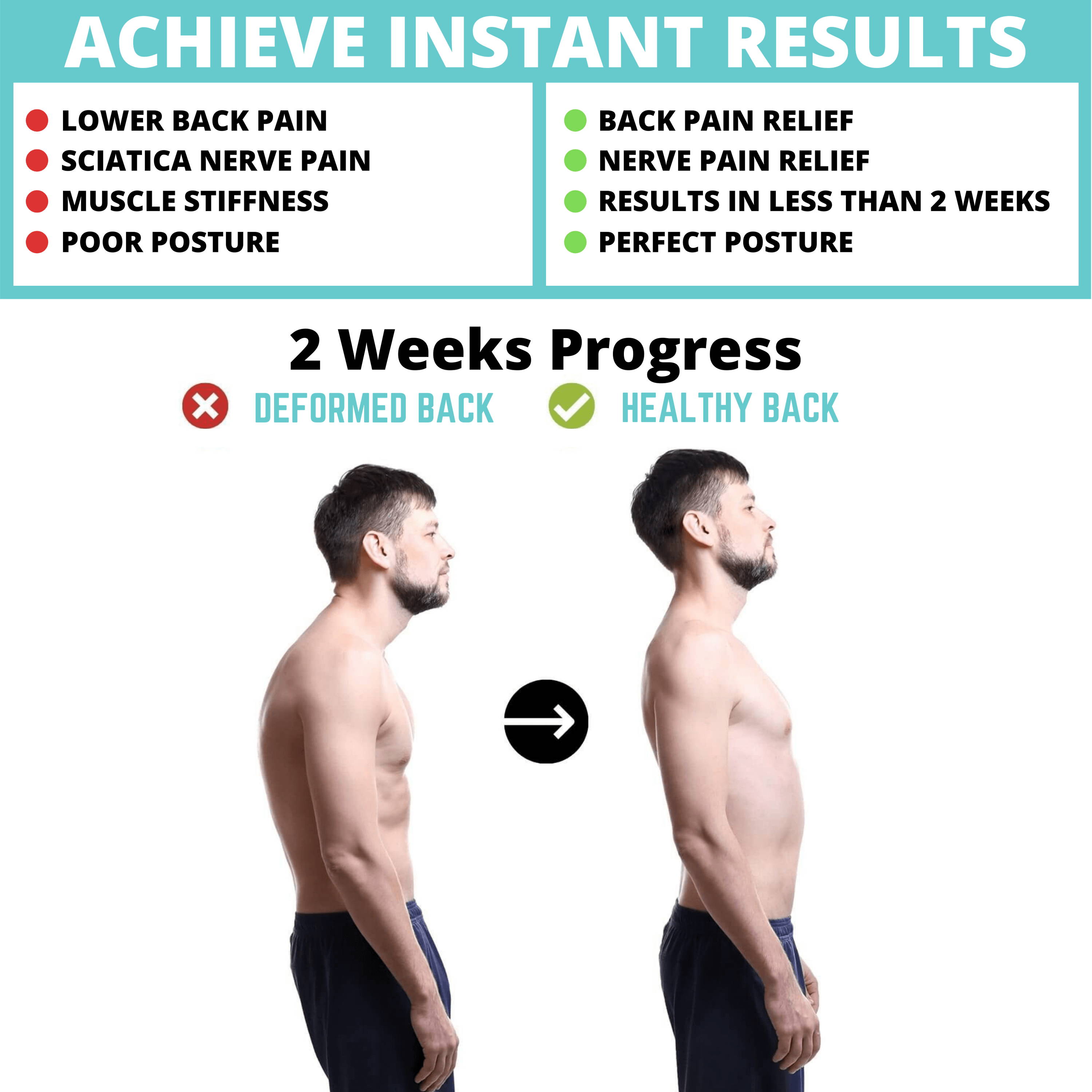 QUICK AND LONG TERM RESULTS
INSTANT RESULT: After the first stretching session you will notice incredible improvements and pain relief that lasts the entire day.
LONG TERM FIX: On average, our customers have manifested significant improvements after 3-5 days of constant and proper use and absolute relief after 2 weeks of use.
CONFIDENCE & POSTURE: It is designed to sync with your spine's natural curvature and be comfortable enough for you to relax and stretch passively. We guarantee you will be walking taller and more confident with a better posture.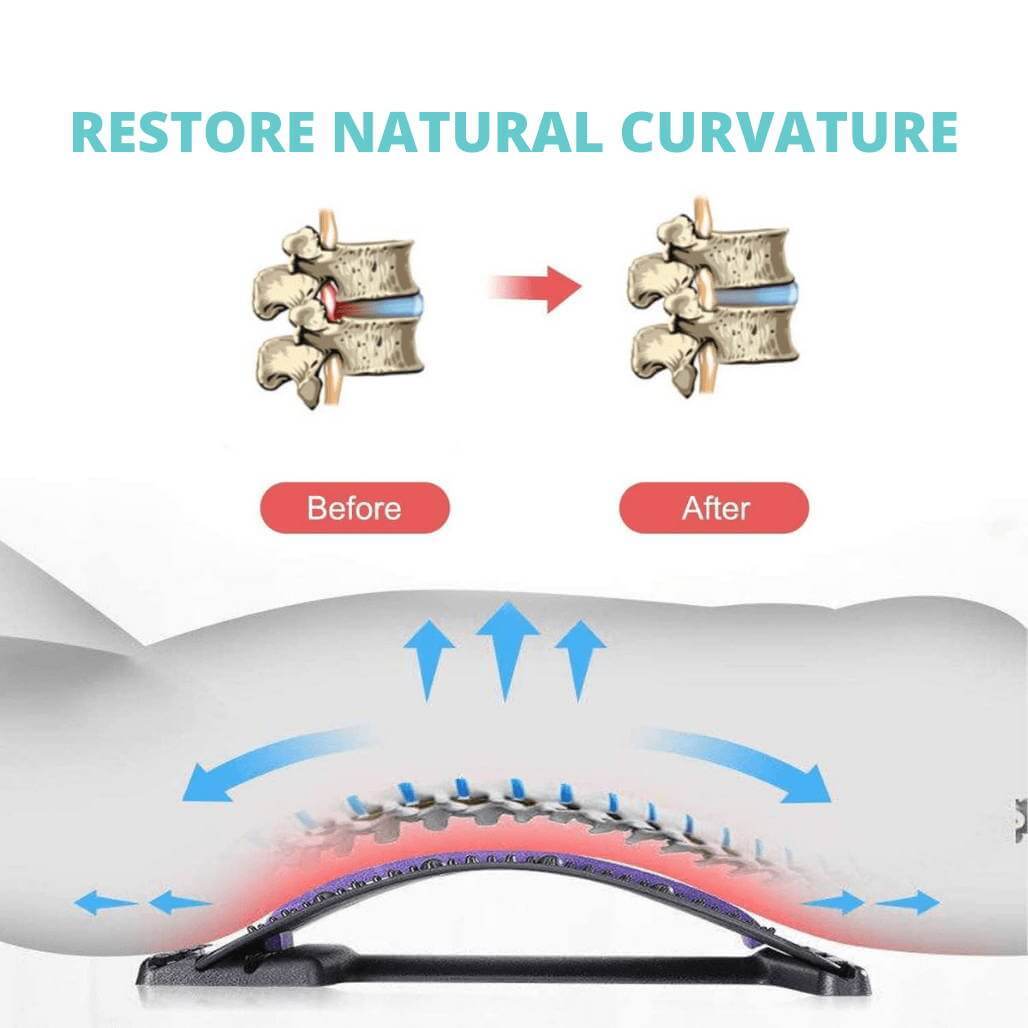 HOW DOES IT WORK
This Spine Board is a flexible device that will allow you to set up three different stretch levels. You'll be amazed how good it feels!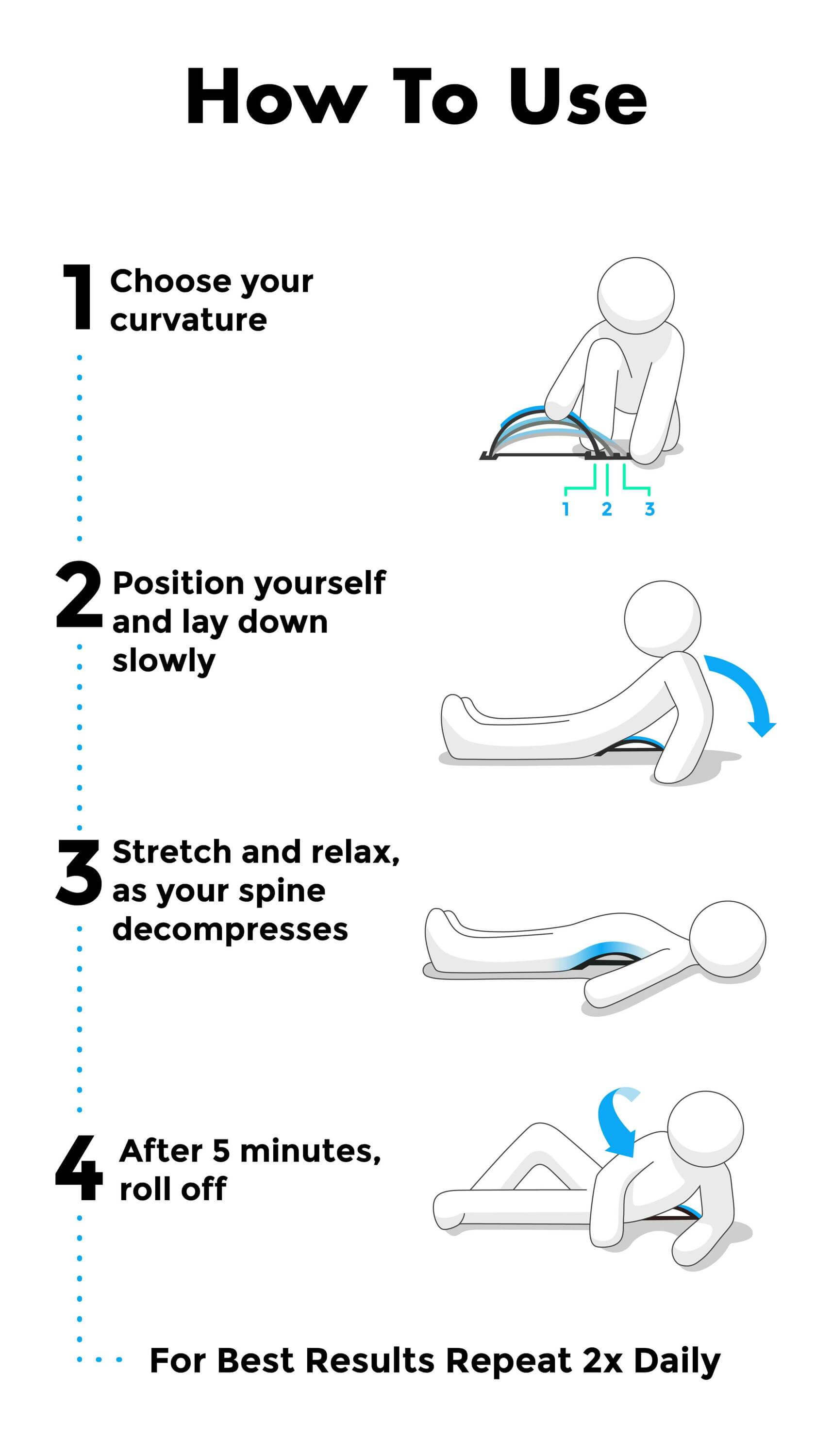 ACUPUNCTURE THERAPY TO INCREASE CIRCULATION, RELAX AND REDUCE STRESS